SpaBerry is the innovator when it comes to the construction of 2-person hot tubs that are built tough and built to last. When people asked us to build SpaBerry they didn't ask for a cheap spa to meet a low price point, they wanted the very best construction built for extreme climates and built to last and that has been our commitment since our inception 15 years ago.
At SpaBerry we never stop improving our product and are very proud to announce that every new SpaBerry is being made to CommercialGrade™ Standards as determined through the Certified PremiumBuilt™ Specifications set by SpaBerry International Manufacturing. If you are truly looking to own the very best 2-Person hot tub on the market we ask you to seriously consider SpaBerry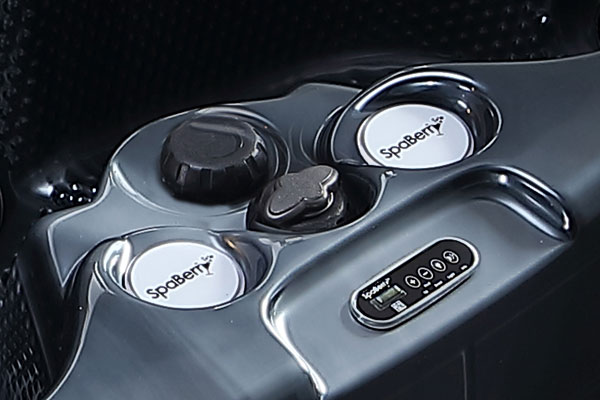 BerryTough™ Skeletal Framework 100% Stainless Steel sub-structure - Built to last a lifetime™ - Ensures a lifetime of structural Integrity - Built to be transported 100's of times - Integrated with the BerryGlide™ Retractable Equipment Cradle - Eliminates wood construction for Enduring Strength and Zero Rot.
BerryFlo™ Plumbing Increased Water Flow for Better Filtration – Quieter Operation – Increased Performance.
BerryFlo™ Pumps Upgraded pump systems to provide 25% more water flow for improved hydro-therapy massage and improved water filtration.
BerryTuff™ Sealed Undercarriage – For Thicker undercarriage for a longer lasting base – Improved Environmental Intrusion Protection – Increased Structural Reinforcement – Engineered to Last
BerryVac™ Custom Shell Forming Procedures – More Uniform Shell Thickness for SpaBerry Shell Uniformity – Increased Product Longevity – Improved Shell Performance Characteristics
UniBody™ Supreme Construction Advancement – With New Thicker UniBody™ Seamless Construction - Ensuring Shell Durability – Improved Anti-Cracking and Anti-Delamination Characteristics – To Keep the Heat in and the Cold out
BerryGlide™ Plus Elevated for Smoother Retractable Equipment Compartment – Making for Stronger, Faster, Easier DIY Serviceability
BerrySage™ More Aggressive BerrySage™ Nodule Design – For Enhanced Shiatsu Deep Tissue Massage – Anti-Slip Characteristics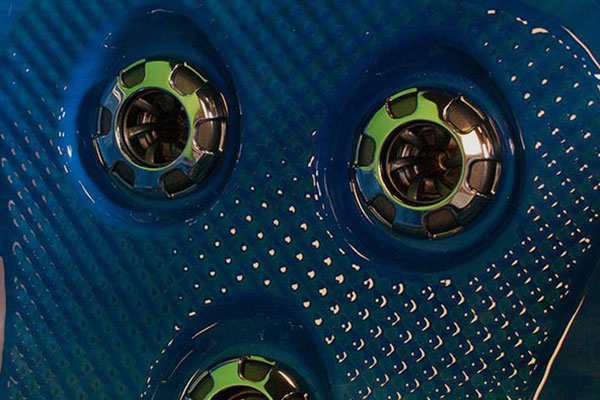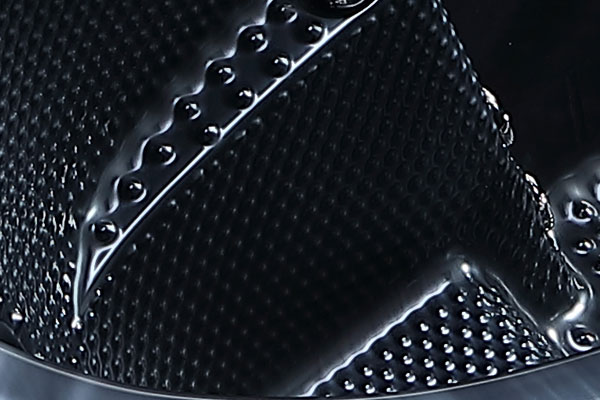 BerryLux™ Shell Construction with Enhanced UV Inhibitors & Stabilizers – Improved Shell Color Consistency and Longevity – Anti-Stress Composition
Certified PremiumBuilt™ Engineered/Designed/Tested to withstand -72C – Built to Work/Built to Last in the most Extreme Climates on the Globe
Commercial LED Lighting Package CommercialGrade™ LED lit Jets (Large), step inserts (SB5/6) for greater illumination, safety and mood enhancement, Larger Master LED Light in the Footwell of your SpaBerry
BerryFlo™ Valve – Ergonomically placed, Variable Speed Master Valve to adjust the Water Volume of all BerryJetz™ at the same time to customize your massage from Gentle to Extreme
BerryBleed™ Air Purge Fitting – Purges all the air out of the plumbing during fill up minimizing the possibility of air locks for quicker and easier start ups